⚠️ Please note that due to a delayed connection with our stores, current Linens inventory may vary. Our Retail Team will contact you after the online order is placed to confirm the availability of the model, color, and size.
Ultra Soft 6 Piece Solid Bed Sheet
Treat yourself to a fresh new set of sheets with this 6 piece sheet set.
Our premium set is twice as durable as cotton, wrinkle resistant, and an ideal choice for those with sensitive skin or allergies. Available in a variety of colors from subtle shades to vibrant rich tones, each piece is double brushed for an ultra soft and cozy feel, making it the perfect new addition to your room!
• Made from 100 percent imported 95 GSM Microfiber
• 6 piece set includes: 1 flat sheet, 1 fitted sheet, and 4 pillowcases (Twin and Twin Extra Long sets come with 2 pillowcases)
• 16 in. deep pocket fitted sheets, perfect for oversized mattresses
• Easy Care: Machine wash cold, tumble dry low, fade resistant, wrinkle resistant, no ironing necessary; do not bleach, or use fabric softener
• Superior weave for durability and a breathable soft touch
• Perfect option for those with allergies or sensitive skin
• 1 Fitted Sheet: 39″ W x 75″ L +16″
• 1 Flat Sheet: 66″ W x 96″ L
• 2 Standard Pillowcase: 20″ W x 30″ L
Twin Extra Long Size Set Includes
• 1 Fitted Sheet: 39″ W x 81" L +16″
• 1 Flat Sheet: 66″ W x 104″ L
• 2 Standard Pillowcase: 20″ W x 30″ L
• 1 Fitted Sheet: 54″ W x 75″ L + 16″
• 1 Flat Sheet: 81″ W x 96″ L
• 4 Standard Pillowcases: 20″ W x 30″ L
• 1 Fitted Sheet: 60″ W x 80″ L + 16″
• 1 Flat Sheet: 90″ W x 102″ L
• 4 Standard Pillowcases: 20″ W x 30″ L
• 1 Fitted Sheet: 78″ W x 80″ L + 16″
• 1 Flat Sheet: 102″ W x 105″ L
• 4 King Pillowcases: 20″ W x 40″ L
California King Size Set Includes
• 1 Fitted Sheet: 72″ W x 84″ L + 16″
• 1 Flat Sheet: 108″ W x 102″ L
• 4 King Pillowcases: 20″ W x 40″ L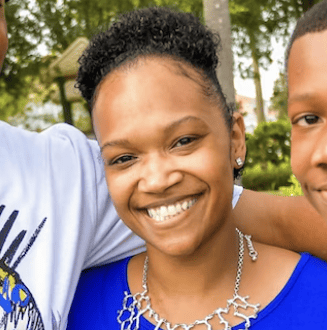 Testimonial
"Soft is the word, the real meaning of soft."
– Alice Kirkwood, Happy buyer